Novi's Leading Property Management Company
Need your property managed? We've got you covered.
The team at Michigan Management and Property Maintenance specializes in the management of single/multi-family properties, apartments and condos in the Novi area and throughout Southeast Michigan. We offer a wide variety of leasing and management services for property owners backed by experience and market knowledge.
Michigan Rental Property Marketing Partners
Michigan Management and Property Maintenance advertises available rental properties on over 40 National, Regional, and Local websites.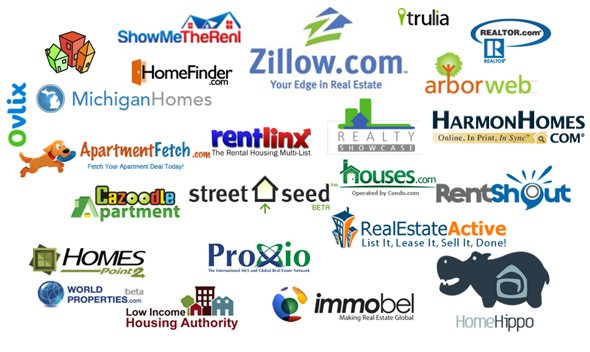 Property Management Services in Novi, MI
Michigan Management specializes in off-site residential property management throughout Southeast Michigan. For properties under 75 units please contact us today for a FREE property evaluation.
| | |
| --- | --- |
| | Transparent Property Management |
| | No hidden fees. Enjoy our hassle free approach to property management and stop paying hidden fees to managers. Our property owners have access to everything and every penny is accounted for. |
| | Real-Time Reporting |
| | All property owners have real-time access to all property documents, reports, invoices, and accounting records. Choose from dozens of customized reports to better understand your property's financial status. |
| | Superb Tenant Screening |
| | Great property management begins with great tenant screening and Michigan Management is simply the best. Our tenant screening system picks up tenant evictions and criminal convictions months before the competitors. |
| | Industry Involvement |
| | Being actively involved in the property management industry means that the staff at Michigan Management keeps abreast of trends in the marketplace along with legislation that will affect your portfolio. |
Monthly Reports

Rent Collection
Online Access to On-demand Reports
Accounting & Bill Pay
Maintenance Oversight
24/7 Emergency Access for Tenants
Fair Housing Compliance
Collection & Disbursement of Security Deposits
Certificate of Occupancy Inspections (additional fees applicable)
Marketing & Leasing
Our property marketing program is second to none; our team has extensive rental property marketing experience in both the single family and multifamily arenas. Some items included in our marketing program are:
Multi-list Exposure - Your property will be made available to thousands of Metro Detroit real estate agents and their clients
Internet Advertising - Your property will be featured on dozens of local and national property websites to be viewed by thousands of potential tenants
Property Signage - Clear property signage will direct prospects to our website and qualified leasing team
Our leasing professionals offer property owners confidence and security with great tenants and low vacancies. The leasing team offers:
Prompt Lead Response
Excellent Lease Provisions
Advanced Leaseholder Screening
Screening of all Adult Occupants
The Quick Lease Guarantee allows property owners and investors with management contracts to fill vacancies as quickly as possible. If your property does not have a signed lease within 45 days the listing side of the commission will be cut in half.
Property Maintenance Services
Michigan Management and Property Maintenance also provides a wide variety of maintenance and turnover services, including:
Painting
Basic Carpentry
Household Repairs
Carpet Cleaning
Blind Installation and Replacement
Wood Floor Refinishing
Lock Installation and Replacement
Light Fixture Installation and Replacement
Hear what our customers have to say about us!
"Since MMPM has taken over the management of my properties a couple of years ago, it has been excellent all around. The reporting function is very good and easy to use, especially for filing tax returns! The single point of contact implemented recently is a very good idea, makes it very easy to work with my property manager. All issues, if any, are well communicated and followed up regularly when required. All in all, a very good experience for me working with MMPM. Thank you for looking after my properties and do keep up the good work!" Gaby Mayne
---
For more information about our property management services, contact us today.